Accreditation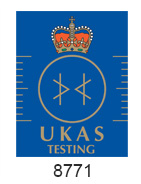 Matrix Diagnostics ISO17025:2005
The Matrix Diagnostics testing laboratory is accredited by the United Kingdom Accreditation Service (UKAS) to International Standard ISO/IEC 1025:2005 for testing laboratories.
For details of the ISO17025 scope of accredited tests (oral fluid and urine) please follow the link;
www.ukas.com\search-accredited-organisations and search for accreditation 8771
Matrix Diagnostics Ltd is ISO9001:2008 certified by Alcumus ISOQAR.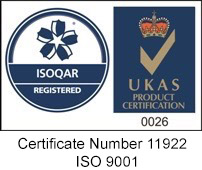 Our certificate number is 11922.
At Matrix Diagnostics we place quality as a paramount principle in the company's values and our quality policy is an overriding part of our company ethos. It runs alongside our policies on Health & Safety and other commercial and operational issues. All Matrix Diagnostics' staff members have responsibility for the implementation and application of all quality and safety principles.
Matrix Diagnostics:
Has made a firm commitment to satisfy the requirements of customers as well as maintaining our legal and ISO9001:2008 obligations.
Is dedicated to ensuring that the services we supply will always meet or exceed the quality standards that our customers require.
Ensures that all personnel are fully trained and competent to meet quality standards and all staff members are committed to continuous professional development to allow Matrix Diagnostics to continually improve its services and products.
Will ensure that the company continues to be profitable and competitive and will be recognised by customers as being a provider of top quality services at cost effective prices.
Will form quality objectives at all levels and functions of the business, allowing performance to be measured against these by using a set of agreed key performance indicators. A management review will be regularly carried out to ensure that the objectives set out continue to be effective to the needs of the business. The management review will also serve to help develop new objectives required to aid business growth.
Shall review on a regular basis the Quality Management System to allow it to develop and to provide a system of continual improvement.
ISO 13485:2003
BSI has certified the products produced by Matrix Diagnostics under ISO 13485:2003. This covers the design, development and manufacturing processes related to in vitro diagnostic test kits and the reagents that are used in both the diagnosis and management of disease status.
Furthermore, our tests are all MHRA registered as part of the IN VITRO DIAGNOSTIC MEDICAL DEVICES REGULATIONS 2002: REGULATION 44 that covers the registration of manufacturers of these devices, as well as devices used in performance evaluation.
Matrix Diagnostics is qualified by audit with The Railway Industry Supplier Qualification Scheme (RISQS), which is the supplier pre-qualification service used by buyers of all products and services throughout the GB rail industry. Supplier Number: 189186.
Matrix Diagnostics is also registered with UVDB (Utility Vendor Database) (UK). Supplier Number: 189186.
Do you know what you need?
If you know which test kits you require please click the button to the right for the best possible price.