Workplace Drug and Alcohol Screening
Matrix Diagnostics provides on-site drugs and alcohol screening products, analytical testing services and workplace testing collections to a vast array of clients from SME's to multi-national corporations. As well as selected occupational health providers.
Drugs and Alcohol testing policy and advice
Matrix Diagnostics provides impartial advice right from the outset of your drug and alcohol programme implementation. We will review policies and suggest amendments to keep abreast of new regulations and updates in line with the European Workplace Drug Test Society guidelines.
Collections network
Matrix Diagnostics has a network of collectors ready to be deployed to execute planned programmes of work on your premises or ready to respond to an emergency or for cause collection to attend site within 2 hours.
Accreditation
Matrix Diagnostics is accredited to ISO17025 by the United Kingdom Accreditation Service (UKAS) for its in-house laboratory services.  UKAS accreditation number 8771.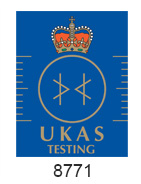 Matrix Diagnostics is registered with The Railway Industry Supplier Qualification Scheme (RISQS), which is the supplier pre-qualification service used by buyers of all products and services throughout the GB rail industry. Supplier Number: 189186.
Matrix Diagnostics is also registered with UVDB (Utility Vendor Database) (UK). Supplier Number:
Training and full support
Matrix Diagnostics can equip you with the knowledge and the on-site screening products that you require to implement your own testing programme, backed up by our own in-house UKAS accredited laboratory. We provide full product training and support you every step of the way.
 Substance Identification
Found a substance or contraband in the workplace? Our unknown substance testing service utilises drivers licenced by the Home Office to carry firearms and drugs who will pick up any unknown suspected drugs and paraphernalia from your premises. We then analyse the items and provide a full expert witness report ready for the police or courts if required.
Do you know what you need?
If you know which test kits you require please click the button to the right for the best possible price.