Cassette & Pipette Urine Tests
The cassette and pipette urine drug tests from Matrix Diagnostics are single panel cartridges that can test for a variety of different drugs.  They are easy to use by simply dropping a sample of urine onto the test panel and results are available very quickly.
Features of the cassette and pipette urine tests
This is a simple three step process that assures accurate results.  The cassettes can be stored safety at room temperature until needed.  This is also a cost effective method of carrying out these tests, making it ideal for anyone who may have the need to screen for drug use.
Available tests
The drugs that can be tested for include cocaine, THC (cannabis), ecstasy,  amphetamine, barbiturates, benzodiazepines, methadone, phencyclidine, tricyclic antidepressants, buprenorphine, cotinine, opiates, methamphetamine, EDDP, tramadol, Ketamine, Ritalin, Fentanyl and K2/Spice.
Matrix are constantly developing new tests as the market expands and changes so please ask your account manager if there is a drug that you would like to be testing for that isn't currently listed.
For further information on this or any other service provided by Matrix Diagnostics, contact our Customer Services department.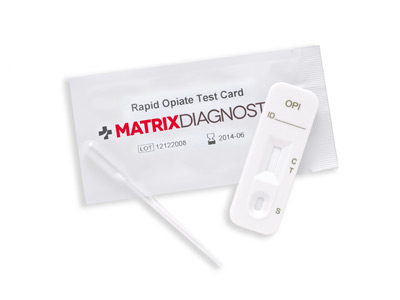 Do you know what you need?
If you know which test kits you require please click the button to the right for the best possible price.